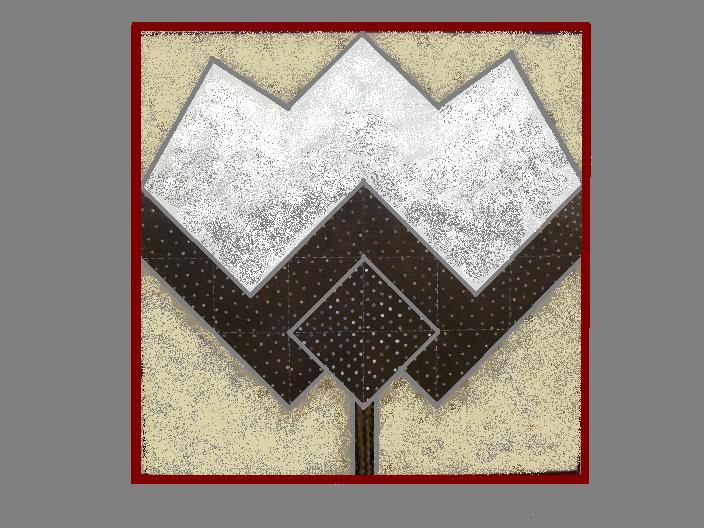 The Mission of the Widner-Magers Farm Historic District is to promote and celebrate the unique agricultural experience of the Mississippi Delta in Northeast Arkansas, through the research and preservation of the farm buildings and early 20th century farm life; and to provide educational opportunities to experience 20th century farm life and folk culture.
---
Short History of the Widner-Magers-Duncan Farm
Preserving History: Delta Crossroads
Agricultural Architecture: The Widner-Magers Farm Historic District allows us to display the unique folk architecture that defined the Arkansas Mississippi Delta in the early 20th century through building styles, materials, and work function.

* Farm Architecture:
* Farm Style:
---
Folk Culture of the Mississippi Delta: The Widner-Magers Farm Historic District provides an opportunity to conserve the rich heritage of the Mississippi Delta in Northeast Arkansas. People of diverse backgrounds came together here in Mississippi County to drain the swamp and cultivate the soil. These people brought to our area a unique folk culture. Through research and a living history museum, we hope to preserve and share a part of the 1930s farm life.

*Farm Life:
"Cotton was, as it is now, a major crop in Dell. Those were the days of the balky mules, riding plows, straw bosses, milking chores in the morning and afternoon. . ."

In the Flower Gardens
*Farm Equipment:
*Farm Fashion:
*Vintage Recipes
*Farm Crafts:
---
Education and Agri-Tourism : This project provides us with the opportunity to showcase the various aspects of agricultural production. The goal is to provide resources to enable visitors to enjoy hands-on experiences and educational opportunities regarding Delta farm history.
Back To The Past,

Pioneer Reenactment

WMFHD Newsletter, January 2009/Contents: 19th C History; WMFarm in Rural Arkansas Magazine; The Year Is 1938; Update 2008; 19th C Christmas; "On The Road"; Curtis C. Duncan Photography Featured; Donations; Wish List; Letter from Dru
WMFHD Newsletter, July 2007/Contents: Magers-Duncan Complex...National Register of Historic Places; A House Becomes A Home; 2007 Brings Many Additions To The Farm; The Open Hearth Cook Visits WMFHD; Thank You To...; Barn Quilts And Delta Angels; 1920 Grocery Building...; Hooter and Lucille; Boo; What's Happening At The Farm
WMFHD Newsletter, December 2007/Contents: The Old Red Barn To Host Santa And His Reindeer; Historic District To Celebrate Traditional Christmas; Bethlehem Relocated; Back At The Farm Joins Arkansas Delta Made; New Signs Designate Historic District; Barn Quilts Add A Touch of The 1930s; What's Happening At The Farm
---



DONATIONS

Update Soon. . .

Many thanks to those who have generously donated items to the Widner-Magers Farm: Dave & Shirley Short, Prim, AR; Marguarite Brownlee and Family, Dell; Bobby Hogan, Dell; Bo Whistle, Dell; Charles Parrish, Sherwood, Ar; Catherine Boren, Gosnell, Ar; Sandra Carpenter, Dell; Phillip Brown, Jonesboro, Ar; Mr. & Mrs. Chris Christenson, Calumet, Ar; Joe Chipman, Manila, Ar; Kevin Gerber, Marmaduke, Ar; Alton & Bernice Blaylock, Crossroads (S of Dell), Ar

Be a part of this LEGACY for future generations. All Donations will be Catalogued and will remain at the Widner-Magers Farm Historic District.
---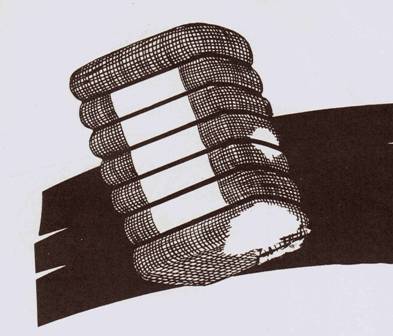 U. S. Cotton Facts. . .

A bale of cotton weighs about 500 lbs.

U. S. textile mills will spin almost 3 million bales of cotton this year. That's enough cotton to make more than 600 million pairs of men's jeans and more than 2 billion men's dress shirts.

One bale of cotton can make: 215 Pairs of Jeans; 249 Bed Sheets; 409 Men's Sport Shirts; 690 Terry Bath Towels; 765 Men's Dress Shirts; 1,217 Men's T-Shirts; 1,256 Pillowcases; 2,104 Pairs of Boxer Shorts; 2,419 Pairs of Men's Briefs; 3,085 Diapers; 4321 Mid-Calf Socks; 6,436 Pairs of Women's Knit Briefs; 21,960 Women's Handkerchiefs; 313,600 $100 Bills.

Sources of information; USDA ERS, FAO, EPA, USDA Census of Ag
---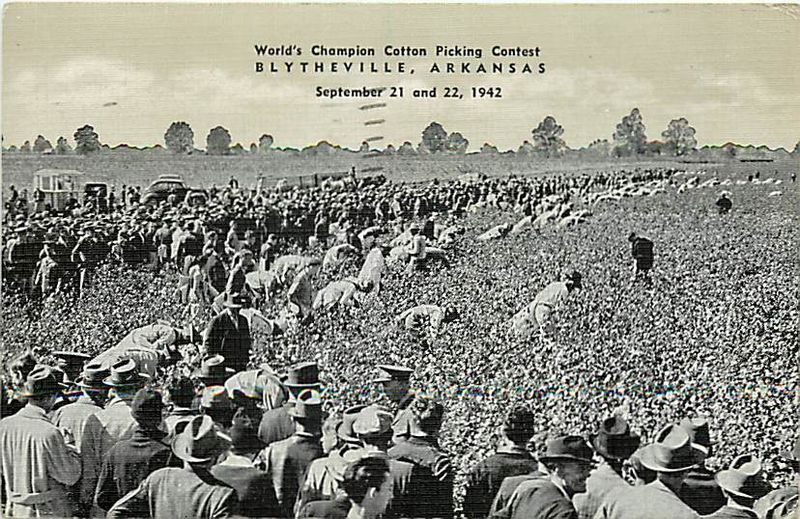 Here's one of those things that's funny but holds much truth. A reprint from the Boston News Bureau:
What is Cotton?
COTTON is the overcoat of a seed that is planted and grown in the Southern states to keep the producer broke and buyer crazy. The fibre varies in color and weight and the men who can guess the nearest the length of a fibre is called a cotton man by the public, a fool by the farmer and a poor business man by his creditors.

The price of cotton is fixed in New York and goes up when you have sold and down when you have bought. A buyer working for a group of mills was sent to New York to watch the cotton market and after a few days' deliberation wired his firm to this effect--"Some think it will go up, some think it will go down, I do, too. Whatever you do will be wrong. Act at once."

Cotton is planted in the spring, mortaged in the summer and left in the field in winter.

There are other definitions, but none better than this.
---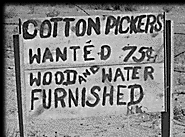 ---
---
We're very sorry but we will no longer offer tours or workshops at the Farmstead. . .But we will continue to be available for Programs, Interpretations, and Skills Workshops at other sites.Thanks for your support through these past years. Watch for an update soon. . .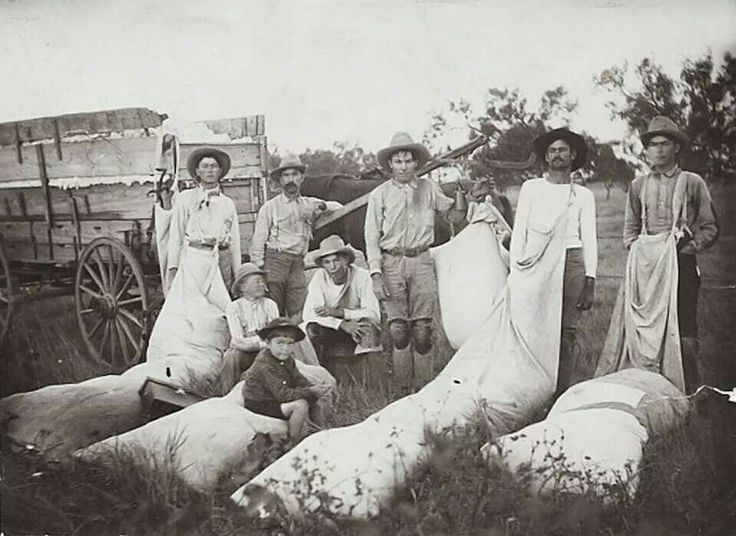 "Early in the 1900s, lumber companies cleared forests in northeastern Arkansas and opened vast areas of rich farm land. Cotton acreage in Arkansas grew from about 1,650,000 acres in 1899 to almost 3,450,000 acres in 1929. Almost eighty percent of the population in Arkansas was rural in 1930 and cotton production continued to increase. Over half of the total crop acreage of the state was in cotton in 1930, and cotton occupied seventy to eighty percent of the crop land in the southern and eastern lowlands. The number of farms in Arkansas increased between 1900 and 1930, and farms became smaller in size. . . . Arkansas farmers enjoyed rising prices and better times until 1920. During the 1920s, many independent farmers slipped into tenancy as a result of hard times. By 1930, sixty-three percent of Arkansas farmers had slipped into tenancy. There were several kinds of farm tenancy. Renters paid cash or produce for the use of the land. Share tenants provided their own labor, work mules, and equipment and received at least half of the crop. Sharecroppers exchanged their labor for a smaller share of the crop. . . " (Jeannette N. Bennett, Osceola East Elementary School) READ MORE (later). . .

BE A TIME TRAVELER to a Depression Era Delta Farmstead and make plans for Farm Tours 2017. . Learn our Delta history and have fun doing it! . .LIKE US ON FACEBOOK for sneak peeks and to follow along with all the happenings!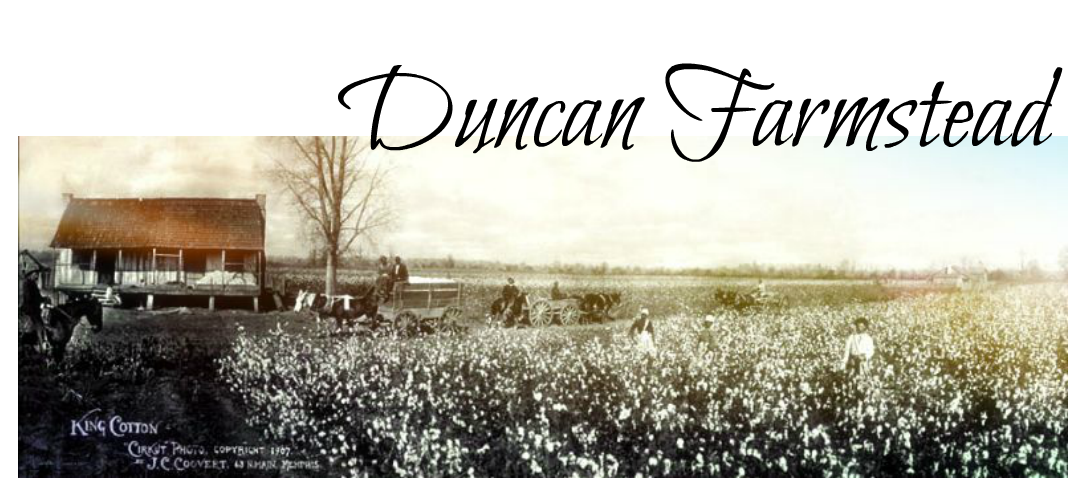 Duncan Farmstead Blog . . . .life on a Delta cotton farm. . . .renovations, preservation, donations, thoughts and ideas. . . .Join us!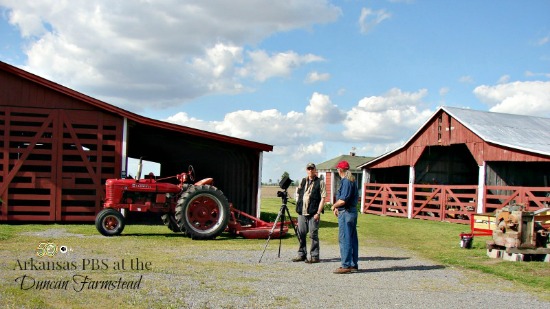 HISTORY of theWidner-Magers-DuncanFarm In the early days of this area, the Pemiscot Bayou extended from a point just South of Cairo, Illinois, and became the upper stretches of the Left Hand Chute of Little River. Flatboats and steamboats passed from the Mississippi River below Cairo to this Pemiscot Bayou and descended to the junction of Little River with the St. Francis River near Marked Tree, thence down the stream to the Mississippi River again at Helena.
The original absentee owner of the future Magers property was Thomas J. Blackmore, who acquired 159.17 acres on June 17, 1855 through the SwampLand Act of 1850. This property passed through several more absentee owners until 1878 when W. B. Sizemore, one of the original pioneers of the area, bought it. He owned it until his death, when his son Robert Sizemore inherited it. Robert apparently sold the property to J. W. Widner. In an affidavit of March 1926, Hugh and J. W. Perry states Widner had been the owner since 1896. . . READ MORE. . . .

Inside the Farm Manager's House. . .Built ca 1930 and Renovated 2005-2015, our home retains the best of both worlds. . .A FARMHOUSE that we call HOME. . .READ MORE. . .

A Delta Folk Art. . .Weaving Rag Rugs Some of my fondest memories, at the age of 3 or 4, were the times I spent with the Turners in their tiny two room shotgun house that they rented from my grandparents. . . . Mrs. Turner was an artist with her quilt making--and, the left-over scraps of fabric were turned into rag rugs. . . . Fast forward to the Fall of 2009 when John and I headed for Amish country in Ohio and the Country Living Magazine Country Fair. We went to numerous workshops, but the one on rag rugs brought back images in my mind of Mrs. Turner, as she sat at her loom with a basket full of fabric strips beside her. . . . .READ MORE. . . .

Our Old Country Store Thought I might let you peek inside our old country store museum. It's set up like a 1930s general store--or a company store--located on the cotton plantation. It's not only a store, but a post office and the office of the farm manager. This is where you'd come to borrow money, to get paid, to pick up your mail, to buy your groceries and personal items. It's also where you might learn the latest gossip or discuss the latest farming techniques. Or, maybe you'd enjoy a game of checkers or dominoes with your friends. . .READ MORE. . . .


The Magers Barn. . .I love sitting on the porch and seeing the old barn stand so tall and proud. It's seen many years of hard work and labor. It has housed mules, horses, cattle, tractors, farm equipment, seed, hay, grain, owls, cats, pigeons, doves, cars, trucks, boats--the list is endless. It's withstood tornadoes, floods, fires, and storms. . .READ MORE. . . .

Cowboy's Shotgun House The weather has been warmer today, so I decided to spend time in the shotgun house we call 'Cowboy's' Last fall I decorated the front room for our tours to give visitors the general idea of how the tenant farmers lived. I like spending time in these houses. The ideas for furnishing Cowboy's house didn't come from any museum displays or photos on the net. They came from real people. . .READ MORE. . . .

1825 Everett Log Cabin. . .I've had several of you ask about the log house that I often use as a back drop for my photos. It started life as one half of this dog trot log house turned barn, built in 1825 in Prim, Arkansas. Shirley and Dave Short donated the structure to our historic district for us to use whatever we could salvage. . .READ MORE. . . .

Pickin', Singin', and Shootin'--Photographs That Is. . .Joe Chipman has done it again! A new CD featuring more of his original songs will be out soon! Most people in Mississippi County, Arkansas know the wonderful talent Joe has for telling the stories about our Delta in his songs. . . And, our 1930s country store will be featured on the cover! . . . READ MORE. . . .

Also Visit With Us At: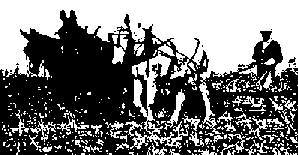 WE HAVE A LOVE FOR HISTORY AND WE'VE BEEN TAUGHT BY THE BEST:

We Were Interpreters at Colonial Williamsburg, Virginia Ten Years where everyday was a learning experience

Character Interpreter, Sales Interpreter, Colonial Auctioneer, StoryTelling, Reenactor, BBC Productions, PBS Productions, CW Representative, Assistant Manager Greenhow Store, Movies: Cold Mountain, New World, Masters and Commanders

Sales Interpreter for Mary Dickinson Shop and the Greenhow Store, Colonial Auctions, Instructed in 18th Century Clothing Construction, Hat Making, Merchandising, and Character Interpretation.

Taught Open Hearth Cooking by the Open Hearth Cook Mercy Ingraham, Humeville, PA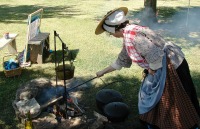 Basic Broom Making Workshop. Shaker Village at Pleasant Hill, , Kentucky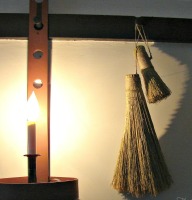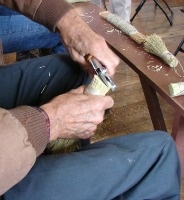 District Workshops of The Association of Living History, Farm, and Agricultural Museums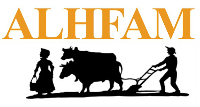 Instruction & Volunteer Work, Arkansas Archeological Survey, University of Arkansas, Mississippi County, AR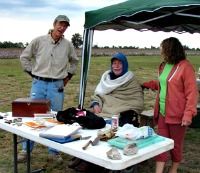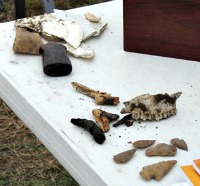 Studies at THE HOMEPLACE 1850s Working Farm, Danville, Kentucky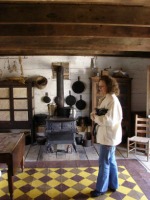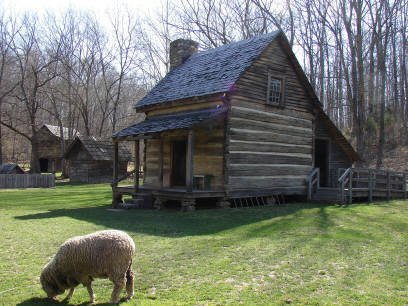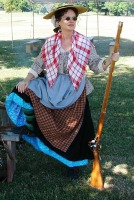 _________________________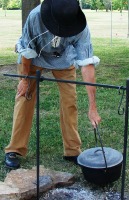 _____________________
Online Store: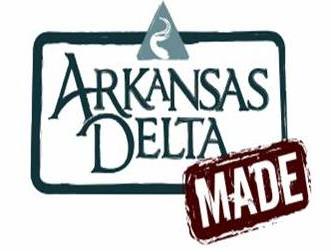 ARKANSAS DELTA MADE PRODUCTS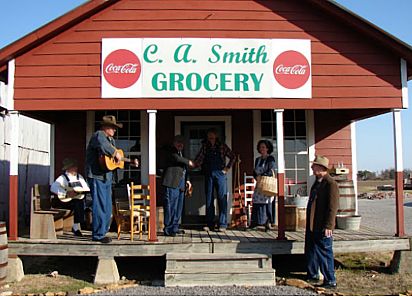 CDs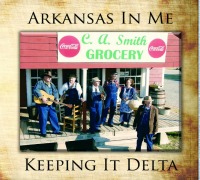 Rag Rug Looms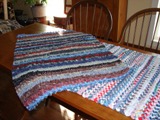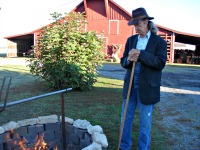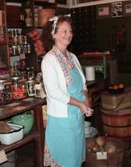 ---
EMAIL:
---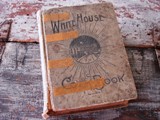 We each have our place in time, and if we live right, we change that place and that time for the better.
---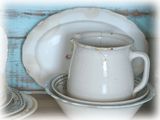 If you have pieces of local history or items of the 20th century that you would like to donate. . .Contact us. . .We appreciate any donations. . .This is your LEGACY, too. . .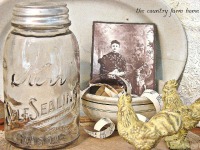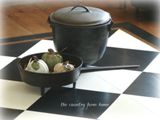 FAVORITE LINKS:
Shaker Village at Pleasant Hill
Parkin Archeological State Park