---
---
The old treadle machine is a necessity on the farm.
---
That old dresser of Grandmother's came in handy to use as a sink!
---
Chandeliars in the bath? Yes! And painted clouds above! Very relaxing while lying in the tub. . . .
---
The love of the old. . ."making do" with what one has. . .the beauty of well loved articles.
Simple Elegance. . .The Beauty of Imperfection. . .The Comfort of Home
---
---
The keeping room appears to be the oldest part of the house. The big fireplace "keeps" everybody warm when those north winds blow. The handmade farm table seats eight people easily. It is made of cypress and oak, milled on the farm.
---
---
We have the newest bath fixtures available from the Sears Roebuck catalog! No more outhouses for us! We're the envy of all the farmhands! Why, people visit from Dell just to see our ultra modern bath!
---
Lots of light fills the bedroom through the lacy sheers. Rose patterned sheets, shams, pillow cases, framed pictures and bench cover are the theme. Collecting rose patterns within the same color scheme ties the room together. The bed is painted metal and brass . Painted funiture in soft green is wonderful background for found objects that follow the rose theme.
---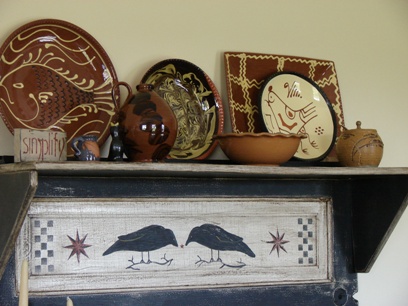 The redware collection comes from many states. In the winter, when the fire burns all day, meals are prepared in the fireplace using the redware to mix and pour. When serving, platters and bowls are filled with the wonderful food and passed around the table---------- just like our forefathers did!
---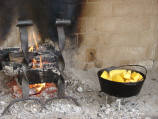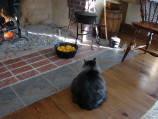 Open hearth cooking! For recipes, see:
---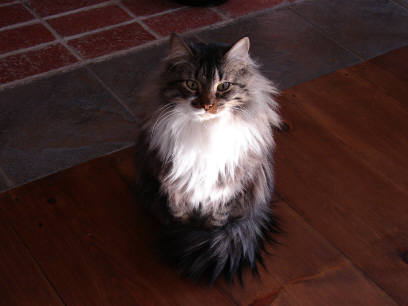 Boo is a big help when cooking in the fireplace! He lets us know when dishes are ready--and sometimes he taste tests them--with his own bowl.
---
---
Links to:
dellarkansas.com The Dell History Website
Curtis C. Duncan Photography
Our Cotton Patch, LLC, Dell, Arkansas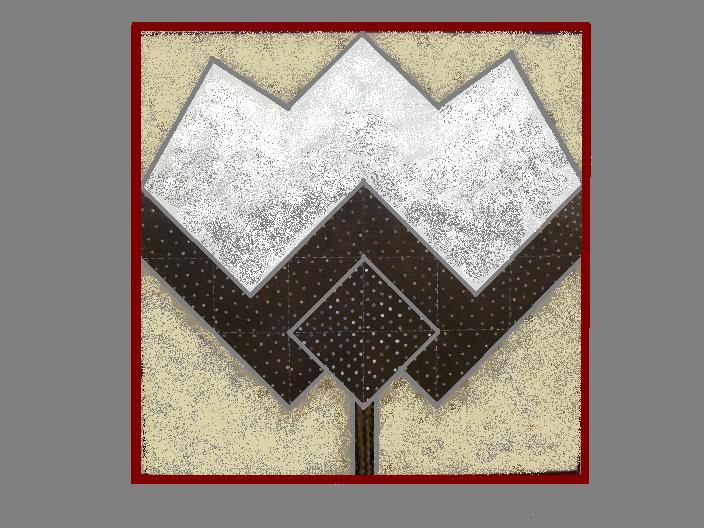 For questions,
or to send information, contact: backatthefarm1938@yahoo.com
We each have our place in time, and if we live right, we change that place and that time for the better.